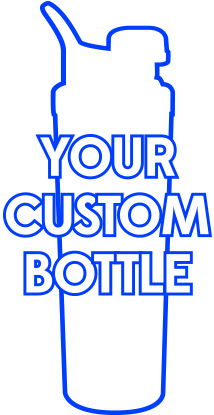 Custom-printed Hybrid Water Bottle/Shaker Cup
Want to build your brand?

Join our Co-Branding Program! If you are running a marketing campaign or simply want to create your custom bottle for your group or event, AeroBottle® is the perfect item to help you stand out from the crowd. With our unique screw cap design and patented Turbulent Mixing Technology, say good bye to hard-to-open snap caps that leak and spill, as well as ugly shaker cups that are awkward with messy balls, whisks and grates to lug around and clean.

If you want to be the best, you need to provide your customers with the best! To know more about the benefits of our Co-Branding Program, please fill out the form below and we will get back to you as soon as possible.